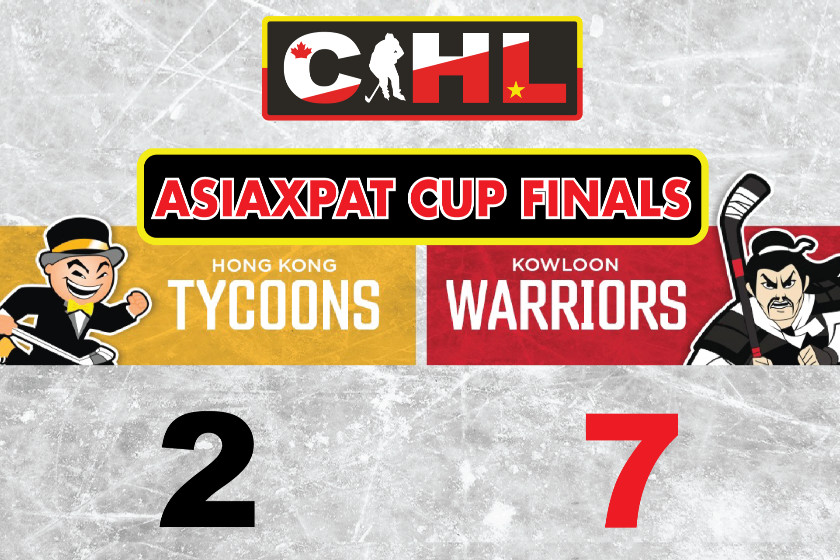 Warriors Capture 4th ASIAXPAT CUP
Sunday, 1 April 2023

Rhett Willcox notched his second hat-trick of the CIHL playoffs and Avery Gobbo turned away 42 of 44 shots as the AsiaXpat Kowloon Warriors captured their 4th title with a 7-2 victory over the 1st place HKBN Hong Kong Tycoons.

In the semi-final match against the Manulife Macau Aces, Rhett scored a hat-trick and added one assist for 4 points. Rhett did the exact same in the cup finals giving him 6 goals and 2 assists in the playoffs.

Avery Gobbo saved his best game for the finals as he picked up his second straight CIHL title. Last year, Avery won the cup while playing for the South China Sharks. Avery is now 4-0 in CIHL playoff games.

Congratulations AsiaXpat Kowloon Warriors as they are the 2022-23 AsiaXpat Cup Champions!