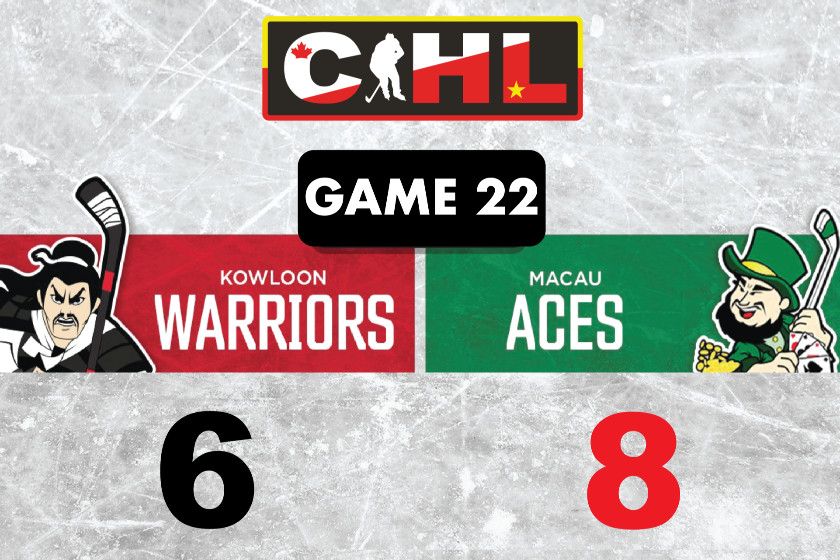 Aces Show Up and Surprise Warriors 8-6
Thursday, 9 March 2023
The Manulife Macau Aces are finding their game and it's just in time for the playoffs.
With the 8-6 win over the AsiaXpat Kowloon Warriors, the Aces are sporting a 2-1-1 record after going 2-9-0 on the season. Looks like the Aces might have found their mojo. A final test and warm-up for the playoffs will be on March 25 when they face the HKBN Hong Kong Tycoons in the final regular season game.
The story of the night for the Aces was the 'J's' as Julian Ikeda had a hat trick and Jesse Lussier added 2G and 3A - together they combined for 8 points.
The next CIHL action is on Wednesday, 15 March at the Discovery Bay Ice Rink.
Remember to find us on:
1. Facebook - CIHL League (submit a friend's request)
2. iPhone & Android App - 'CIHL' (pull down the screen a few seconds for updates)
For the latest scores, statistics, and game schedule.
1. Website -
www.CIHL.com