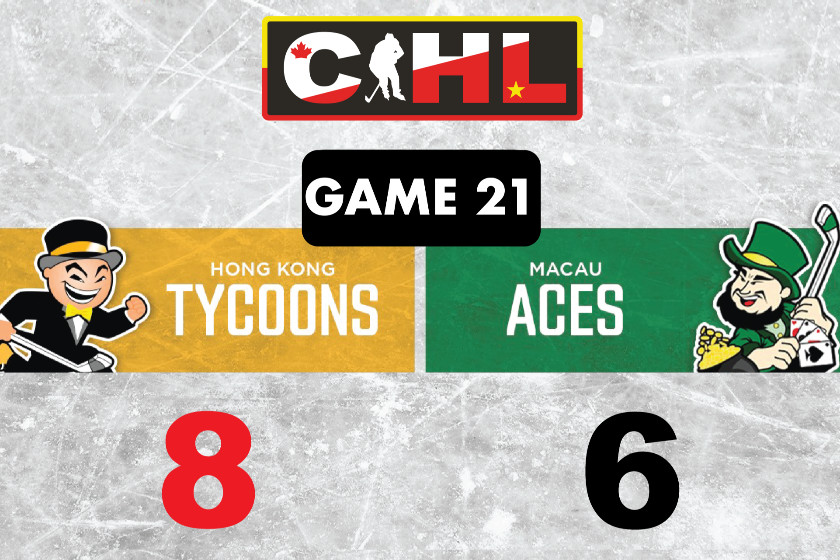 Tycoons Secure First Place in CIHL Standings
Thursday, 2 March 2023
A long season is coming to a close for the last-place Manulife Macau Aces with an 8-6 loss to the 1st-place HKBN Hong Kong Tycoons in last night's CIHL action.
Another 'BIG' night for Tycoons Cole Poliziani with a hat-trick and 3 helpers for 6 points.
With the win, the Tycoons have secured 1st place in the CIHL standings and a pass to the finals... congrats Tycoons!
Remember to find us on:
1. Facebook - CIHL League (submit a friend's request)
2. iPhone & Android App - 'CIHL' (pull down the screen a few seconds for updates)
For the latest scores, statistics, and game schedule.
1. Website -
www.CIHL.com