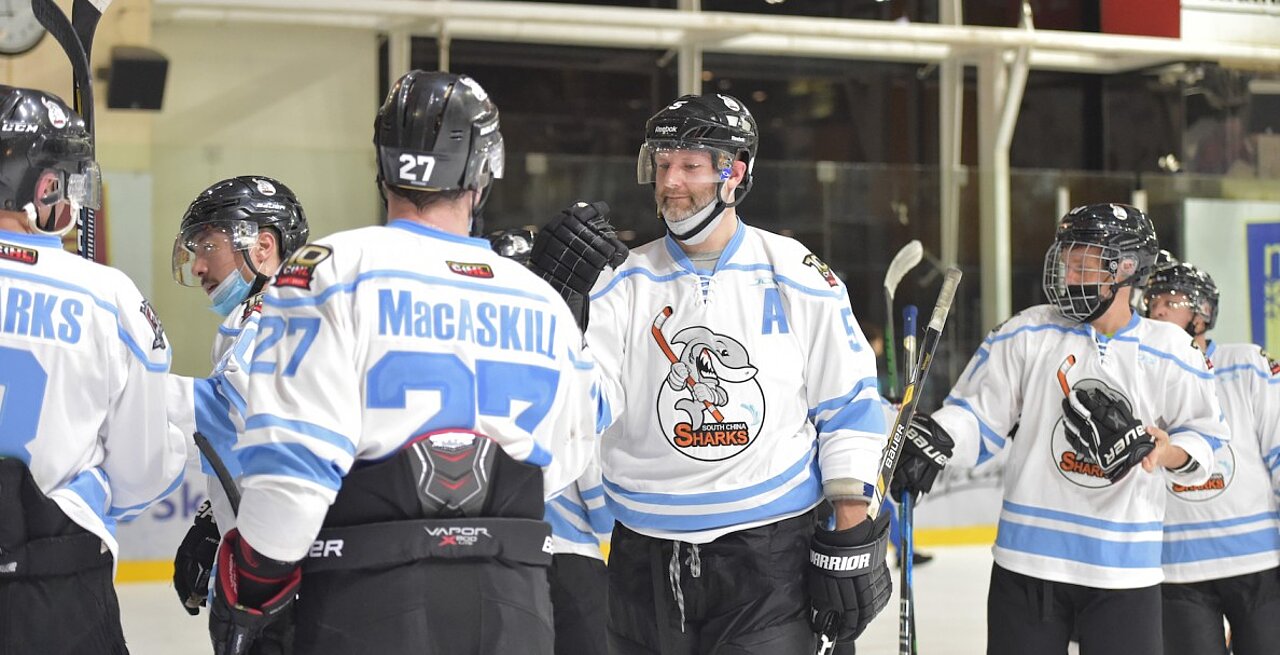 About the South China Sharks
The South China Sharks joined the CIHL as the only team to be representing the increasingly winter sports-mad Mainland China. Fast, energetic, yet stealthy and clever, the Sharks are always looking to take a bite out of the competition.
The Scotiabank South China Sharks look to repeat as Scotiabank Cup Champions in the 2019-2020 season led by Captain, and franchise point leader, Jordan So. The Sharks return a number of key players including Ben MacAskill, while losing first round pick Marcus von Sydow and starting goalie Horrance Cheung.

SCOTIABANK
cotiabank is Canada's international bank and a leading financial services provider in North America, Latin America, the Caribbean and Central America, and Asia-Pacific. We are dedicated to helping our 23 million customers become better off through a broad range of advice, products and services, including personal and commercial banking, wealth management and private banking, corporate and investment banking, and capital markets. With a team of more than 88,000 employees and assets of $907 billion (as at July 31, 2016), Scotiabank trades on the Toronto (TSX: BNS) and New York Exchanges (NYSE: BNS). Scotiabank distributes the Bank's media releases using Marketwired. For more information, please visit
www.scotiabank.com and follow us on Twitter @ScotiabankViews.
Scotiabank is the Official Bank of the 2016 World Cup of Hockey, the NHL®, NHL Alumni™, CWHL, Vancouver Canucks®, Winnipeg Jets®, Toronto Maple Leafs®, Ottawa Senators®, Edmonton Oilers® and the Calgary Flames® whose home arena is the Scotiabank Saddledome. The Bank also supports the Montreal Canadiens®. Scotiabank's Community Hockey Sponsorship Program supports over 8,000 minor hockey teams in communities across Canada. To find out more about Scotiabank's hockey programs, please visit www.scotiabank.com/the5thseason.
Visit Scotiabank at
| NO. | NAME | BORN | POSITION | CATCHES | HEIGHT |
| --- | --- | --- | --- | --- | --- |
| NO. | NAME | BORN | POSITION | SHOOTS | HEIGHT |
| --- | --- | --- | --- | --- | --- |
| NO. | NAME | BORN | POSITION | SHOOTS | HEIGHT |
| --- | --- | --- | --- | --- | --- |
| | |
| --- | --- |
| Team General Manager: | Ben MacAskill |
| Team Captain: | Jordan So |
| Assistant Captains: | Ben MacAskill and Eric Molander |