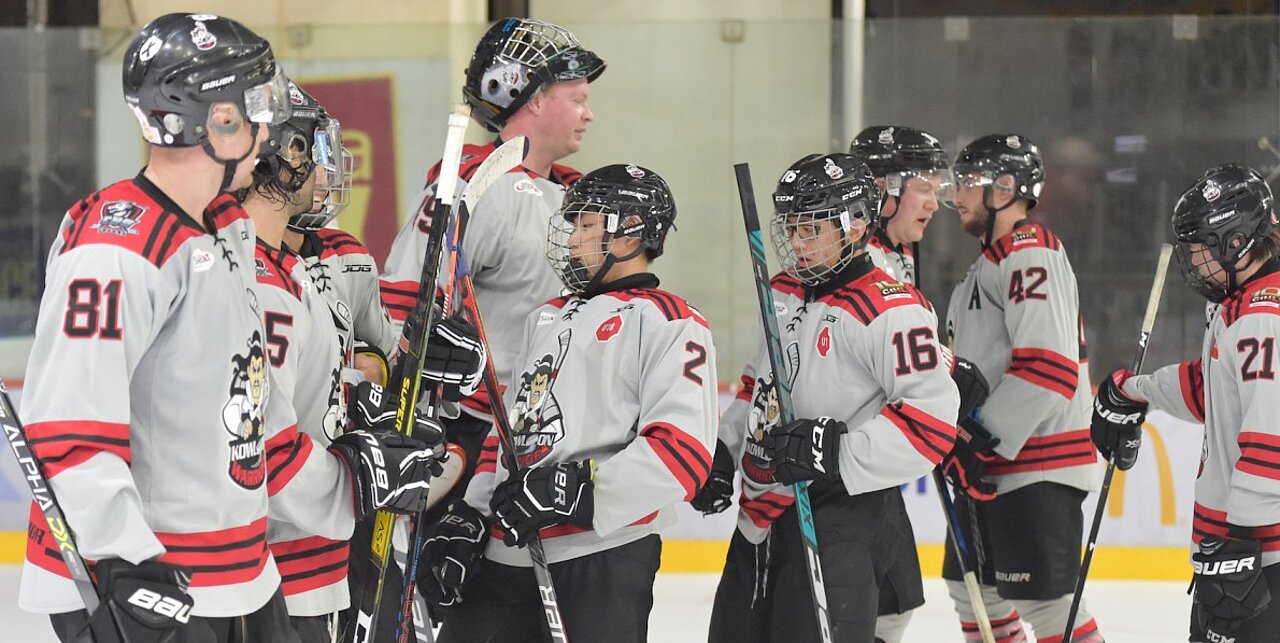 About the Kowloon Warriors
Unlike the other founding CIHL teams, the Kowloon Warriors pay homage to history, capturing the fighting spirit of traditional Chinese martial arts. Brave, disciplined and experienced, the Warriors are ready to do battle on ice.
The AsiaXPAT Kowloon Warriors will look to improve upon last season's last place finish with their fast paced, physical brand of hockey led by their captain and CIHL all-time leading scorer, Gregory Smyth and backstopped by returning Defenceman of the Year, David Belluche.

AsiaXPAT
With a network that extends from Tokyo to Bali and covers cities from Shanghai and Hong Kong to Bangkok and Manila, AsiaXPAT is the preferred choice for affluent expatriates across Asia.
Visit AsiaXPAT at
| NO. | NAME | BORN | POSITION | CATCHES | HEIGHT |
| --- | --- | --- | --- | --- | --- |
| 30 | Avery Gobbo | Canada | Goalie | Left | 5'11"' |
| NO. | NAME | BORN | POSITION | SHOOTS | HEIGHT |
| --- | --- | --- | --- | --- | --- |
| 17 | Brendan Choi | Hong Kong SAR | Defence | Left | 5'7" |
| 42 | David Belluche | United States | Defence | Right | 6'1" |
| 71 | Bradley Wilson | United States | Defence | Right | 5'10" |
| NO. | NAME | BORN | POSITION | SHOOTS | HEIGHT |
| --- | --- | --- | --- | --- | --- |
| 2 | Elvis Hsu | Hong Kong SAR | Forward | Right | 6' |
| 8 | Connor Quinn | United States | Forward | Left | 6' |
| 10 | Gregory Smyth | Canada | Forward | Right | 6'1" |
| 14 | Michael Wong | Hong Kong SAR | Forward | Left | 6'9" |
| 15 | Kevin Otoole | United States | Forward | Right | 5'10" |
| 20 | Chad Fairfoull | Canada | Forward | Left | 5'7" |
| 21 | Gauis Kwong | Hong Kong SAR | Forward | Left | 5'7" |
| 51 | Rhett Willcox | Canada | Forward | Right | 5'10" |
| 61 | Francis Lam | Canada | Forward | Right | 5'7" |
| 98 | Francois Esterhuizen | South Africa | Forward | Right | 5'10" |
| | |
| --- | --- |
| Team General Manager: | David Belluche |
| Team Captain: | Gregory Smyth |
| Assistant Captains: | Devin Welsh and David Belluche |